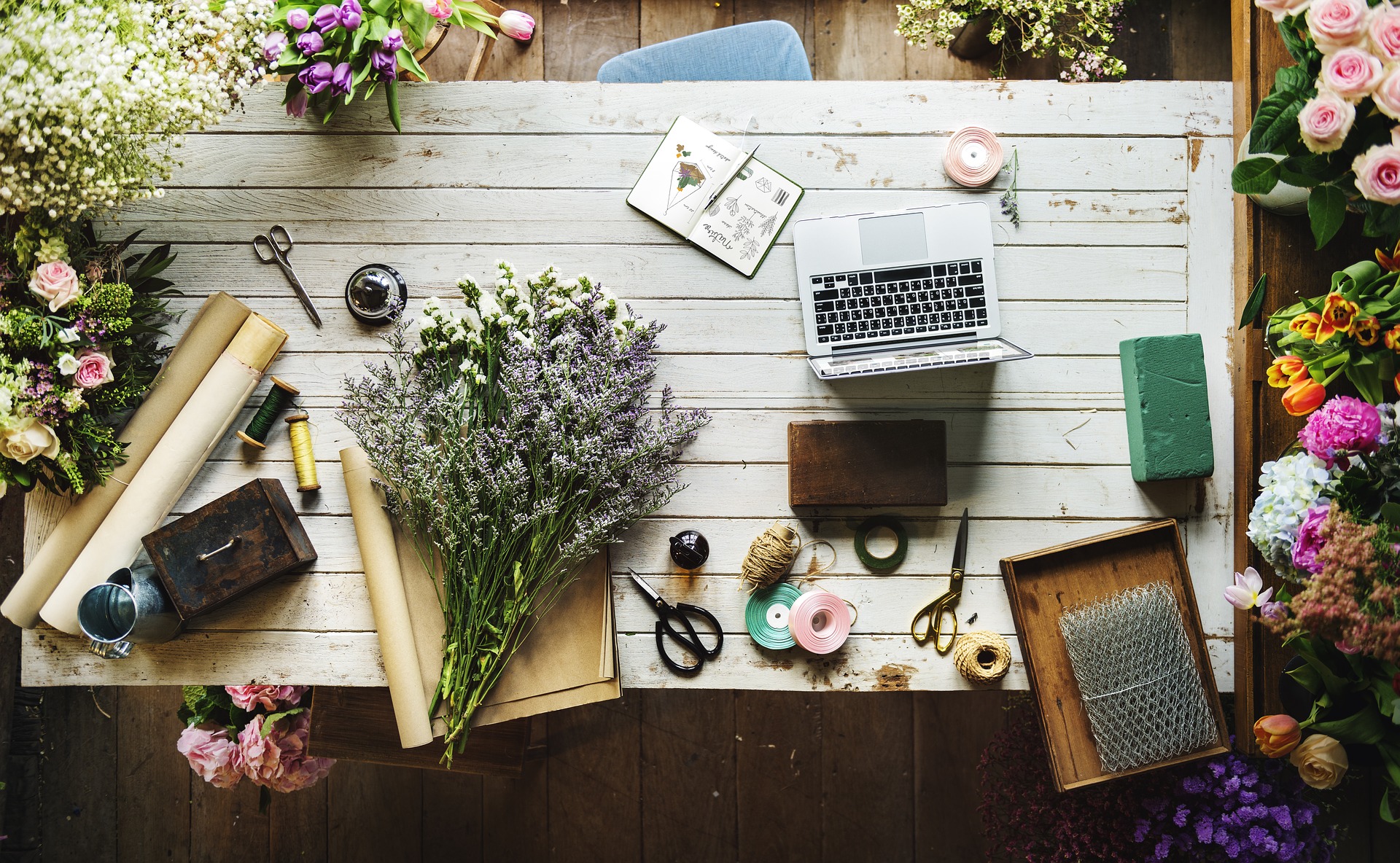 Have you been considering starting a home business? You're not alone –– more than 28 million small businesses keep the American economy moving forward every day. When you're ready to launch a business from your home and be your own boss, you may have several questions. Here are a few answers to help start things off right.
How do I set up a home office?
You don't need a lot of space for a home office, but you do need a dedicated space. If you hope to maximize space in a spare room or the corner of a large family room, think about organization. Keep things decluttered and be minimal with what you keep on surfaces. Consider installing a sleek L-shaped desk in the corner, which takes up less space than a traditional desk and often has more storage to help bring order to the disarray of files, folders, mail, contracts and other paperwork.
Think about what helps you focus— soft colors, natural lighting, an exercise bike, a laptop versus a desktop computer— and be sure to include those things in your home office. It needs to be a place where you are comfortable, motivated and free from the distractions of the rest of your house.
What kinds of tools do I need?
No matter what focus your home business has, you need equipment to run it. There will be things you need specific to your industry, such as woodworking tools, a sewing machine or a large, high-resolution monitor. But there will also be tools that every business owner needs, including invoicing software, data protection for client information, a business credit card, a webcam for video conferencing, project management software, and financial software to help you manage your accounts and taxes.
How do I get (and keep) customers?
There is no simple answer to this question. However, there are a few guidelines when it comes to winning customers.
First, be authentic. Be true to what you can offer and who can benefit from your business. Secondly, target your audience. Most new business owners think a shotgun approach to finding customers is best, tossing a wide net over a vast client pool. While you may think this will catch more customers, it does the opposite. Narrow your focus on customers who have a pain or a passion that only your company can solve. For instance, if you make custom wooden rocking chairs, target your message to new parents, retirees or people who own cabins — you'll have more success if you reach out to the people most likely to be interested in your product or service.
What are the best ways to stay productive?
Setting daily, weekly, monthly, quarterly and yearly goals is a great way to keep productivity high. Many business leaders find that starting big and working backward creates a successful and sustainable productivity plan. For example, let's say you are a human resources consultant, and one of your annual goals is to create a video series on project management. Working backward from this large goal means that your quarterly goal could be to plan the content of the videos. Taking it a step back even further, say you strive to obtain 50 subscriptions to your videos each month and make five new videos a week; that means that each day, you should share clips of those videos on social media to reach out to new audiences. To stay productive, you need to set big and small goals and create milestones, both short-term and long-term, to achieve them.
It takes a great deal of courage and conviction to start your own home business. From creating a space that inspires to setting goals that keep you productive, you can be well on your way to being one of those amazing home businesses that not only survives, but also thrives.
Photo: Pixabay